Managing a complex supply chain requires software solutions that can automate manual processes and remove the "guesswork" from decision making. Factors like changing customer demands and unreliable suppliers can create unforeseen bottlenecks that require quick resolutions. A cloud-based ERP System, enables you to tackle issues before they turn into costly disruptions by feeding you real-time data, keeping you connected to all stakeholders, and providing tools that help you adapt when things don't go according to plan. Lets take a deeper look into three ways you can count on an ERP System to help manage your supply chain.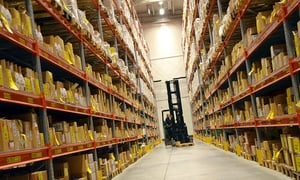 1. Making Supply Chain Decisions
Improving the effectiveness of your supply chain requires connecting supply chain management (SCM) data with the metrics that matter most to your business. An ERP system lets you capture, translate, and share data all from a single source. With one fully connected system, you can make on-the-fly decisions affecting your supply chain based off real-time data. Users can access information they need from a personalized dashboard and quickly drill down to the root data.
A fully integrated system lets you track landed, standard and perpetual costs, so you have a more accurate view of every product. Reviewing actual costs throughout the supply chain lets you make adjustments that can affect profitability. Plus, an ERP system provides concrete audit trails for tracking cost adjustments, so you can ensure changes are recorded, tracked, and uploaded to your financials.
2. Keeping the Supply Chain Connected
Collaboration is key when managing a supply chain. Companies rely heavily on a digital ecosystem to collect and share information with vendors, suppliers, and within the organization. Leveraging a cloud-based ERP system, makes end-to-end supply chain data available no matter where or when it's needed. Visualizing and reporting from a single data source gives users the ability to identify trends, forecast opportunities, and make accurate cost and revenue projections.
Having your data in one location with the ability to view customer trends and predict future orders, will help your business manage lead times too. You won't find yourself with a bloated warehouse, anxiously waiting for orders. Your business similarly will have enough inventory when you need it; you don't want your company to run low on supplies, especially if seasonality will affect it. An ERP system will allow all your departments to operate in sync, share data, and to operate within a structured workflow.
3. Preventing Supply Chain Disruptions
A good rule of thumb when managing a supply chain is "expect the unexpected." Goods and raw materials are being shipped around the globe, which offers up a slew of potential disruptions. Running "what if" scenarios in your ERP system, lets you look ahead for a sense of how major-or minor-changes could impact your business.
Having your financials and supply chain management in one system, lets you understand how everything from open orders to delivery times, inventory, and cash flow would be affected. This allows you to be well prepared when an issue does arise and better manage customer expectations.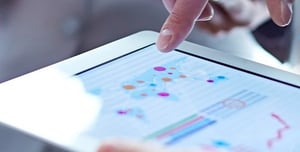 Today's small and mid-sized businesses must be prepared for rapid change to accommodate suppliers and customers. A properly implemented ERP system, lets you adapt your supply chain to support new warehouses, acquisitions, and other major business changes. And with predictive analytics you can gauge the effect these changes will have across your entire business.
Every growing business needs a system - and a partner - that can eliminate supply chain obstacles today, and tomorrow. ERP software allows your business to automate supply chain processes, improve productivity, stay ahead of problems before they happen.
Contact our team to learn more and talk with us about the ERP software solutions we offer and which might be a fit.
-Joe